Discover Texas Field Trips Employment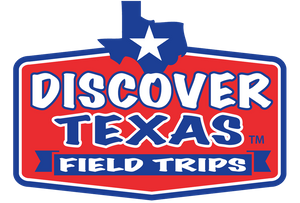 A great part-time job for substitute teachers, college education majors, and retired teachers!
Discover Texas Field Trips Facilitators in the Dallas/Fort Worth, Austin, and Houston areas work with Texas 3rd, 4th, and 5th grade classes on one-day field trips to Austin, Dallas, Fort Worth, and Waco. Facilitators lead educational activities on a charter bus and at venues and assist the Program Director. They teach social studies and science concepts via provided curriculum, experience Texas museums, attractions and sites, and gain hands-on experience teaching and working with students. Ultimately, Facilitators ensure participants have the best experience possible.
Requirements:
Must be at least 18 years of age
Enjoy working with 3rd, 4th, and 5th graders
Interest in social studies and/or science
Outgoing, friendly, and dependable
Flexible schedule – available at least one day a week
Attend all training sessions
Ability to drive to scheduled school location
For more information call Mike Benson at 817-562-4957, ext. 113, or email mbenson@educationinaction.org. Apply online, below, or click here to submit your application via email or fax.