4th Grade Social Studies - Abilene, TX
Take your 4th graders to Abilene with "Billy the Bison" to experience life on the "Wild Frontier"! At Frontier Texas! your students will relive buffalo stampedes, a wolf attack, and more while learning about the many different groups of people who played out their lives on the Texas frontier. Then it's on to the Taylor County History Center for a tour of the Buffalo Gap Historic Village to see what daily life was like in the Old West. The best part is, we handle the details so you don't have to. Charter bus? Check. Reservations? Check. Fun, meaningful, TEKS-based curriculum for the entire day? Check. Come along on "Adventures of the Wild Frontier" for a day your students won't soon forget!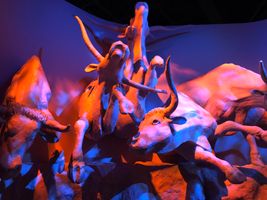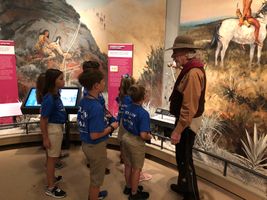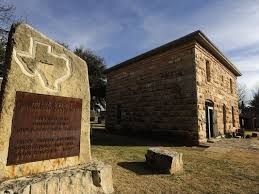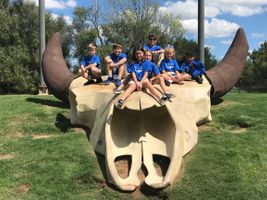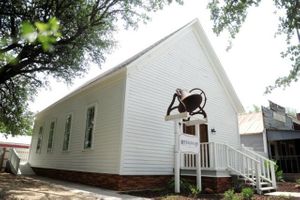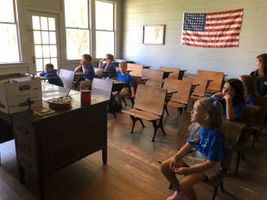 "I had an amazing time and so did my students. Thank you!"
- Teacher, Whitesboro ISD
Inclusions:
TEKS-based activities, and pre- and post-program curriculum
Pre-program training for participating adults
Education in Action team member to coordinate all details
Charter bus transportation
T-shirt, group pictures, Billy the Bison plushy, and other souvenirs for each participant
Curriculum incentives
Lunch and dinner
*One educator for every 20 students travels free
*One administrator travels free
Dallas/Fort Worth area schools depart at 6:30am and return at 8:30pm.
As low as $45/participant* - Request a quote!
"This was such an educational and fully engaged field trip. Each scholar broadened their knowledge of TEKS so much!! I would do this a million more times."
- Teacher, Charter School
"I would not only recommend but would do it again. This was overall the best trip we have ever had! As PTA president, I will be recommending to all the grade levels. Very educational and fun, the kids have knowledge they are taking back with them not just a fun place they went to. Very, very impressed!"
– Parent Chaperone, Charter School
"Super well-organized, kept kids engaged! Highly recommend."
-Parent, Midlothian ISD