4th Grade Social Studies - San Antonio and Austin, TX
Take your 4th graders to Austin and San Antonio to experience first-hand what they're learning in social studies! In Austin students explore the Texas State Capitol with a focus on the legislative process. Then it's off to San Antonio where the story of the Texas Revolution comes to life as your young historians tour The Alamo. At the Witte Museum students learn about 'chuck box cuisine from 'Cookie', a historical reenactor straight from the trail, and explore interactive exhibits and historical artifacts to learn about daily life, the changing landscape, and earning a living in 1800s Texas. The best part is, we handle the details so you don't have to. Charter bus? Check. Fun, meaningful, TEKS-based curriculum for the entire day? Check. Travel with us through Texas History on a day your students won't soon forget!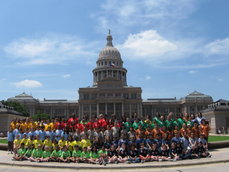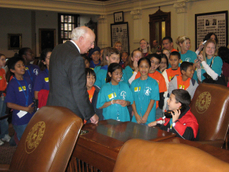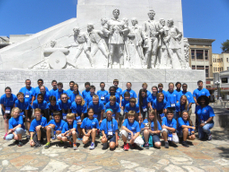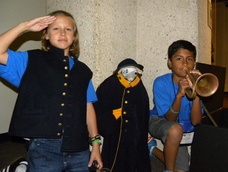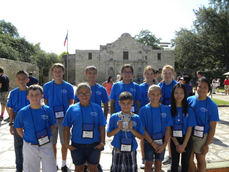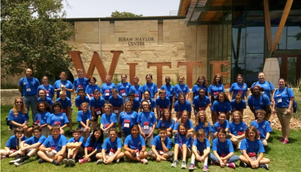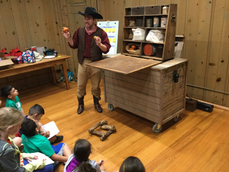 "I love all these kids learn in one day. It makes our job so much easier when we get to the units that relate to the content seen during our trip."
$95 per participant. Inclusions:
TEKS-based activities and pre- and post-program curriculum
Pre-program training for participating adults
Education in Action Program Director travels with your group to coordinate all details
Education in Action Facilitator on each bus to lead student activities during travels
Charter bus transportation
T-shirt, group picture, Lucy the Longhorn plushy, and other souvenirs for each participant
Curriculum incentives
Lunch and dinner
Coordinating educator's participation fee
Minimum number of participants is 45.
Schools depart at 6:00 am and return at 8:30/9:00 pm
Cost is $95 per participant, teacher, and chaperone.
"The activities are creative, engaging, and so much fun. The kids loved them!"
-Teacher, Rio Vista ISD
"I am always impressed with the structure and organization of the program."
-Teacher, Birdville ISD
"Really loved the staff. Very energetic and fun for all of us."
-Teacher, Charter School