4th Grade Social Studies - Fort Worth, TX
Education in Action invites you to make your 4th grade classroom come alive! You will travel to the Fort Worth Stockyards with your young historians to see the Fort Worth Herd, take on the Cowtown Cattlepen Maze, and discover first-hand how Fort Worth developed its "Cowtown" identity. Next, you and your students will learn all about the regions of Texas, pioneer life, cattle drives, and the Goodnight-Loving Trail at the Doss Heritage and Culture Center in Weatherford. The best part is, we handle all of the details so you don't have to! Program is aligned with 4th grade Social Studies TEKS.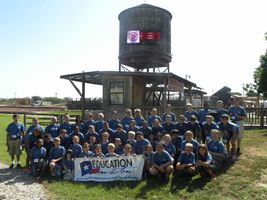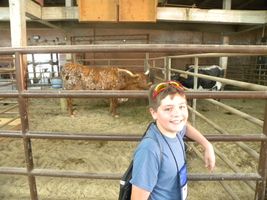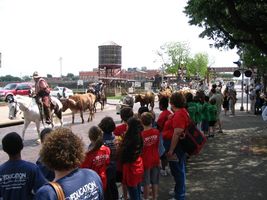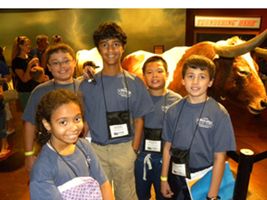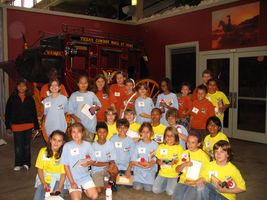 "Organized and so entertaining for students!"
-Administrator, Irving ISD
$98 per participant. Inclusions:
Walking tour of the Fort Worth Stockyards National Historic District
The Fort Worth Herd cattle drive and Cowtown Cattlepen Maze
TEKS-based activities and pre- and post-program curriculum
Pre-program training for participating adults
Education in Action Program Director travels with your group to coordinate all details
Education in Action Facilitator on each bus to lead student activities during travels
Charter bus transportation
T-shirt, group picture, Lucy the Longhorn plushy, and other souvenirs for each participant
Curriculum incentives
Lunch and dinner
Coordinating educator's and Administrator's participation fee

Minimum number of participants is 45.

Dallas/Fort Worth area schools depart at 7:00/7:30a.m. and return at 5:30/6:00p.m.

Cost is $98 per participant, teacher, and chaperone.
"We got to do and see so much! It was so great to have a company organize transportation and meals instead of having brown bag and school buses!
-Parent, Garland ISD
"This is truly an educational trip and very well organized. Thanks to the team!"
-Teacher, Irving ISD
"Students learned a lot about Texas History and got to see in person rather than just in books. It was well organized and planned out and kids were kept busy the whole time."
-Parent, Whitesboro ISD