5th Grade Science - Waco/Georgetown, TX
Mr. Bigley, 5th Grade Science Teacher at Forest Vista Elementary in Lewisville ISD, and his students created this video about their "Water Rocks!" Discover Texas Field Trip with Education in Action. Mr. Bigley is the Coordinating Teacher for this field trip which Forest Vista Elementary 5th graders have taken part in each year since 2007-2008!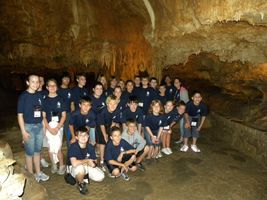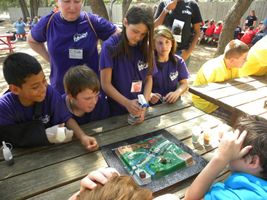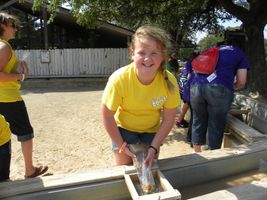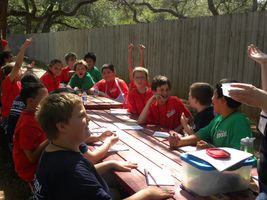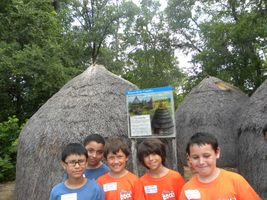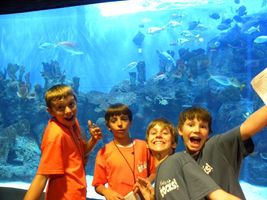 "All staff was very knowledgable which makes for a GREAT field trip."
$115 per participant. Inclusions:
Inner Space Cavern Tour
Brazos River Country exhibit at the Cameron Park Zoo in Waco
TEKS-based activities and pre- and post-program curriculum
Hands-on activities: Mineral Dig, Rock Detective, Watershed Model and more
Pre-program training for participating adults
Education in Action Program Director travels with your group to coordinate all details
Education in Action Facilitator on each bus to lead student activities during travels
Charter bus transportation
T-shirt, group picture, Maggie the Mammoth plushy, and other souvenirs for each participant
Curriculum incentives
Lunch and dinner
Coordinating educator's and Administrator's participation fee

Minimum number of participants is 45.

Dallas/Fort Worth area schools depart at 6:30 am and return at 8:30pm

Cost is $115 per participant, teacher, and chaperone.
"Kids enjoyed it! Informative, and engaging, well thought out program with attention to detail."
-Parent Chaperone, Richardson ISD
"Great educational content. The caverns and zoo were a unique experience. "
-Teacher, Keller ISD
"Very educational, interactive and students commented several times that they were enjoying themselves."
-Teacher, HEB ISD