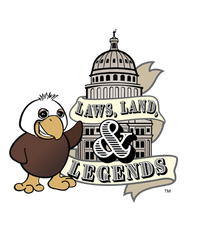 This document can be copied and pasted into a WORD Document so it may be tailored to the specific needs of your school.
Medical Form
The Emergency Medical Authorization forms need to be completed and turned in the morning of your program. You may choose to use student medical forms on file with the school but the second page must be completed and signed by a parent or guardian of the student.
This document provides parents with an overview of the day, suggestions for the trip, and a list of what is included in the price.
Pre/Post-Field Trip Curriculum
We hope your students are excited about your upcoming 'Texas Measures Up!' Discover Texas Field Trip! Here are some pre- and post-field trip activities that will help your students get the most out of their experience.