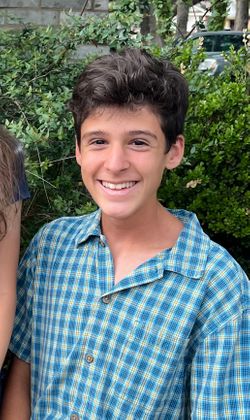 Ethan Farhoudi
Ethan is an 8th grader in Kerrville ISD and a first year Alumni Council member.
There are a multitude of reasons why I want to be a Youth Facilitator for the Lone Star Leadership Academy. I have had previous experience leading my peers, and I want to be able to use the skills I have learned from that and from Education in Action to better the education of others. Moreover, I am working towards being able to use the leadership skills that I have learned with my experience at the Lone Star Leadership Academy more in the real-world, even after my time is over at Education in Action.
For starters, during the 2020-2021 school year, I had the opportunity to have first-hand experience in leading, communicating, organizing, and collaborating with team members and teachers as a robotics team captain. I believe that with my experience from both Education in Action and from leadership responsibilities I have taken on in my hometown, I have been empowered to make a difference as a leader in people's lives. I believe that being a leader and Youth Facilitator at the Lone Star Leadership Academy is the next step in being a successful leader.
Furthermore, the skills I will learn from being a Youth Facilitator will give me more opportunities to be a successful leader, even when I am no longer an Alumni Council member. These skills will then be able to manifest in my future career through coordination, collaboration, and organization of events or gatherings.
In conclusion, I want to be a Youth Facilitator is because of the skillset that I can grow and improve and carry with me as a leader, no matter where I go.