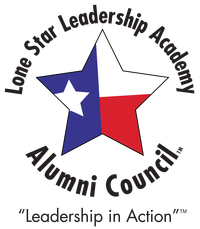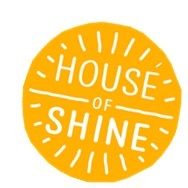 Education in Action has partnered with House of Shine, a 501(c)3 non-profit organization committed to helping young people reach their fullest potential, to provide curriculum for the Lone Star Leadership Academy Alumni Council program Leadership Modules. House of Shine takes Education in Action's mission, to empower young people to be informed and active leaders in their communities, a step further. By helping individuals identify their SHINE (Strengths, Hobbies, Interests, Needs, and Experiences), House of Shine inspires young leaders to ignite their power within and, ultimately, change their world for the better.
Leadership Modules
YEAR ONE: Dig deep and discover everything you need to know about what makes you uniquely wired to make a contribution that is different from anyone else's. We will do a deep-dive into your strengths, hobbies, interests, irritants, needs, and life experiences and show you how the combination of all those things, coupled with self-awareness, will make you a more effective leader.
YEAR TWO: Apply what you learned about yourself in year one to make better decisions about the kinds of experiences you will involve yourself with in the future. You will see how our simple Shine Framework of talents, interests, and needs can be used to decide on everything from which service project to pursue, to class assignments and service requirements, to future decisions about majors, jobs, and careers.
YEAR THREE: In year three we will explore our leadership as it relates to the world around us. We start off by examining all the ways we can refine our leadership skills by soliciting feedback from others. Armed with external insight about what enhances and detracts from our leadership effectiveness, we then turn towards crafting leadership visions that will inspire others to join in and take action. Finally, we turn outward, in search of community members who deserve recognition. Using the power of a note, we will discover, firsthand, the essential role gratitude plays in being an effective leader.
YEAR FOUR: During year four we bring closure to much of what we have learned about our leadership styles up to this point. We will start by reflecting on the accumulated highs, lows, and ahas of serving in leadership positions and then summarize those experiences into a guiding leadership philosophy. Next, we will apply what we have learned about ourselves in order to design a logo and tagline symbolizing our personal brand of leadership. Finally, a guided process will help you look ahead some months and years in order to set short and long-term leadership goals.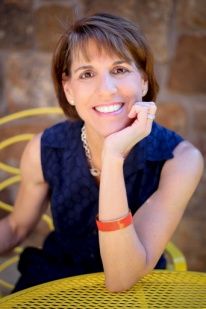 More About House of Shine
Claudia K. Beeny, House of Shine's Founder and Executive Director, believes each of us is wired with a unique combination of talents and gifts, and to live a truly fulfilling life, we must discover what they are and how they can best be deployed to make the world a better place. Her purpose? Helping others do just that.
Claudia is an educator, author, community builder, and thought leader and holds a Doctor of Philosophy degree in Higher Education/Higher Education Administration and a Master of Education in College Student Counseling and Personnel Services, from The University of Georgia.
"Seeing the end result and the impact on the community was one of the best feelings ever."
Karen B.– 8th Grader, Cypress Fairbanks ISD and 2nd Year Lone Star Leadership Academy Alumni Council Member
"The online lessons helped me understand what I am passionate about and how to help people in need."
-Jacob P., 9th Grader, Homeschool Student and 3rd Year Lone Star Leadership Academy Alumni Council Member
"The lessons helped me better understand and focus on my personality strengths in order to pick a project that was well-suited for me, and which I care deeply about."
-Miles M., 5th Grader, Belton ISD and 1st Year Lone Star Leadership Academy Alumni Council Member