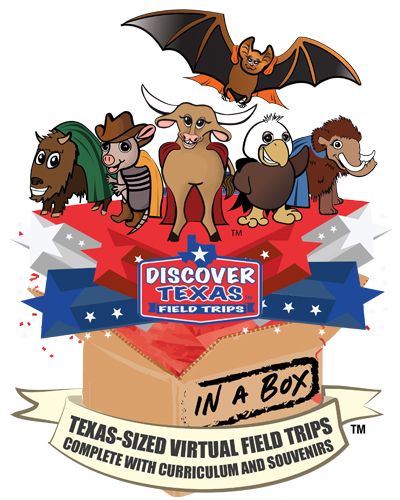 Be Your School's VIRTUAL Field Trip Super Hero - No Bus Required!
Let us deliver the field trip fun to your classroom!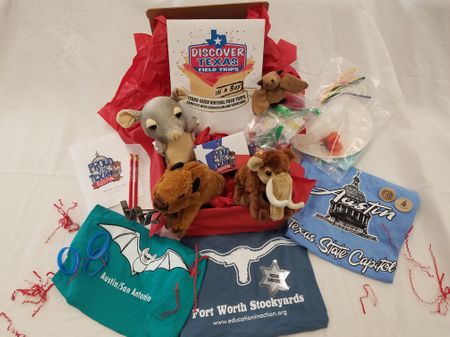 Your students will learn everything they would learn on a traveling field trip during this program through a pre-planned agenda of TEKS-based virtual field trips, webquests, and provided activities (also available for remote learners). And as a bonus, the In a Box versions of our Discover Texas Field Trips incorporate a content-based writing component to supplement the TEKS your learners are working to master for the STAAR test.
Inclusions
Each participating student receives a souvenir/activity box to keep!
Each student box is chock-full of hands-on games, activities and super-fun souvenir swag including a program mascot plushy (Arlie the Armadillo, Billy the Bison, Maggie the Mammoth, or Bella the Bat), a program t-shirt, bracelet, and an awesome, trip-specific souvenir!
AND, one teacher box per class is included with the program!
Each teacher receives everything in the student box plus a suggested agenda, instructions for all activities, and a special teacher gift!
AND, we include one administrator box with a mascot plushy and program t-shirt so they can join in the fun, too!