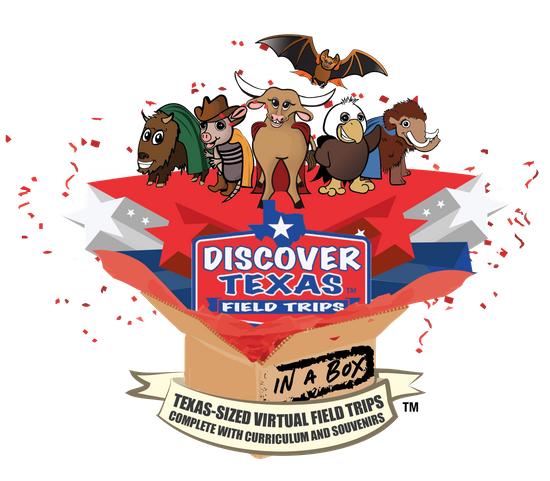 Be Your School's In a Box Field Trip Super Hero - No Bus Required!
Let us deliver the field trip fun to your classroom!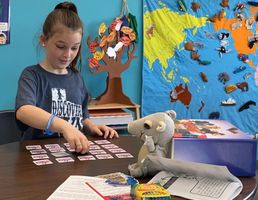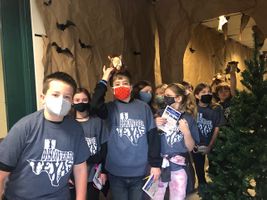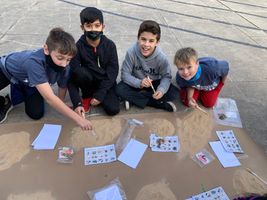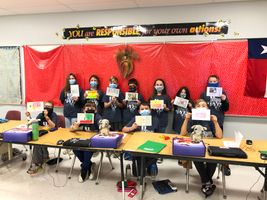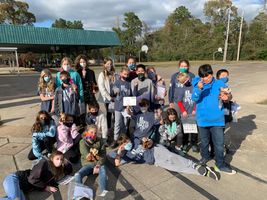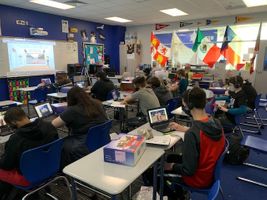 "This program was an amazing way for us to virtually visit the Capitol. We got to see and experience things we never would have if we had gone in person. The t-shirt and Arlie were such nice souvenirs for the students to keep to remind them of their trip."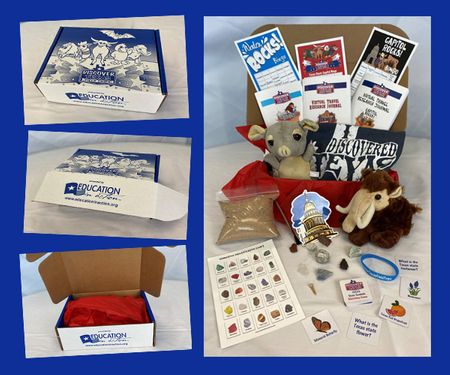 Your students will learn everything they would on a traveling field trip through TEKS-based tours of important Texas sites, games and activities, and online resources. Each participant will receive their own box to keep with an "I Discovered Texas" t-shirt, field trip mascot plushy, virtual travel research journal, and other fun trip souvenirs! An optional content-based writing component to supplement the TEKS your learners are working to master for the STAAR test is also included.
Inclusions
Each participating student receives a souvenir/activity box to keep!
Each student box is chock-full of hands-on games, activities and super-fun souvenir swag including a program mascot plushy (Arlie the Armadillo or Maggie the Mammoth), a program t-shirt - choose from two fun designs shown below, bracelet, and an awesome, trip-specific souvenir!
AND, one teacher box per class is included with the program!
Each teacher receives everything in the student box plus a suggested agenda, prizes for curriculum incentives, instructions for all activities, and a special teacher gift!
AND, we include one administrator box with a mascot plushy, program t-shirt, and an administrator gift so they can join in the fun, too!
PLUS, post-program teacher thank you boxes with student souvenir pictures!
Upon receipt of each teacher's completed teacher survey and digital pictures, we'll deliver a post-program thank you box to each teacher with a printed souvenir picture for each participant and a special teacher gift!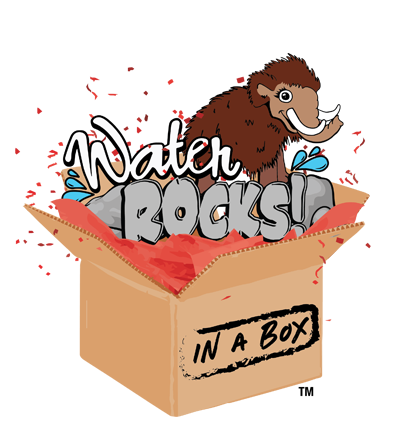 Maggie the Mammoth takes you down the Brazos River and through many of Texas' diverse regions before touring Waco Mammoth National Monument and Inner Space Cavern! Along the way you'll experience Texas fossils, watersheds, the water cycle, and the processes and rocks that created and make up the Earth's surface.
Includes virtual tours of:
Inner Space Cavern
Waco Mammoth National Monument
The Brazos River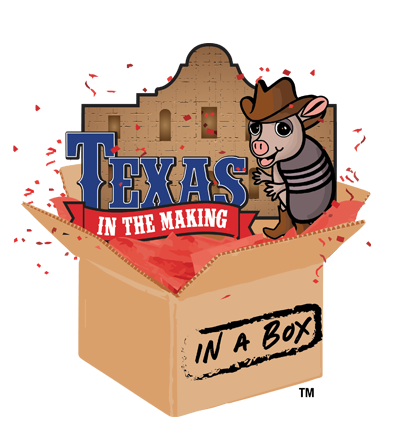 This program begins with a peek into The Bullock Texas State History Museum's exhibits on Native Americans and early explorers. Students then retrace the path of the Texas Revolution that led to Texas Independence with Arlie the Armadillo's guided tour of The Alamo. Students also experience a virtual trip through the Governor's Mansion and a guided tour by Arlie the Armadillo through the halls of the Texas State Capitol and its chambers where our state's laws are made.
Includes virtual guided tours of:
Texas State Capitol
The Alamo
Our Texas State Capitol is home to many items that tell the story of our state's unique history. Arlie the Armadillo will take you through the halls of this beautiful Texas icon and its chambers where our state's laws are made. Then you'll explore Waco Mammoth National Monument before heading to Inner Space Cavern to learn about the processes that formed it and the different types of rocks that make up the Earth's surface.
Includes virtual guided tours of:
Texas State Capitol
Waco Mammoth National Monument
Inner Space Cavern