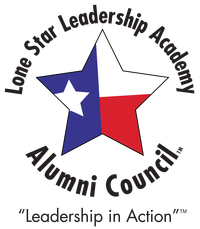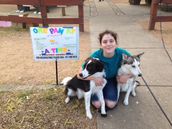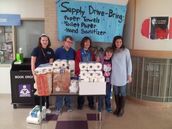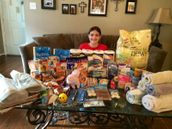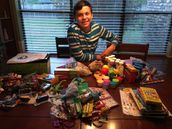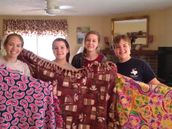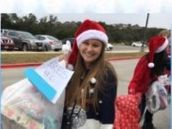 All Lone Star Leadership Academy alumni are invited to join Education in Action's Alumni Council. Members continue developing their leadership skills during the school year through online leadership lessons and by creating and leading a service project in their community. Members who successfully complete program requirements may return on Lone Star Leadership Academy camps as Youth Facilitators.
This exclusive opportunity is available ONLY to Lone Star Leadership Academy alumni! And, it doesn't matter where in Texas you live. The program is conducted online and via e-mail so ALL alumni may participate!
While the curriculum is designed as a four-year program, you have the option to participate one to four years, or more - you decide. Members that commit to participating for consecutive years are rewarded with a comprehensive Leadership Portfolio showcasing the talents, skills, and knowledge acquired by participating in the Lone Star Leadership Academy Alumni Council. The sheer breadth and depth of this experience is bound to impress colleges and future employers.
2022-2023 Alumni Council Members
100 outstanding students from across Texas are members of the 2022-2023 Lone Star Leadership Academy Alumni Council. Their hometowns are 'starred' on the map below.
Alumni Council Information
Alumni Council Members in Action
"I found that others are willing to help if someone just organizes the project."
– 2nd Year Lone Star Leadership Academy Alumni Council Member
"My daughter has loved every aspect of your camp and organization since the moment she was selected by her Guidance Counselor in 5th grade. Each year, she looks forward to being a part of it. She loves it especially now that she gets to help mentor the younger kids and watch them enjoy their own experience."
-Parent
"The program instills inspiration and responsibility in youth to become better leaders."
-Parent