Artifact Pictures from Alamo Tour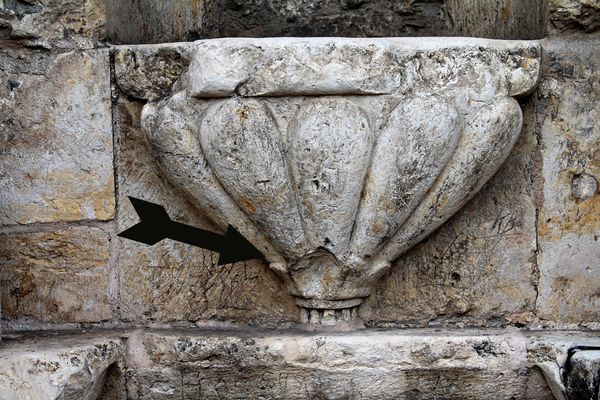 Cannon Ball at the Alamo
Evidence of a cannon ball hitting the outside of the church.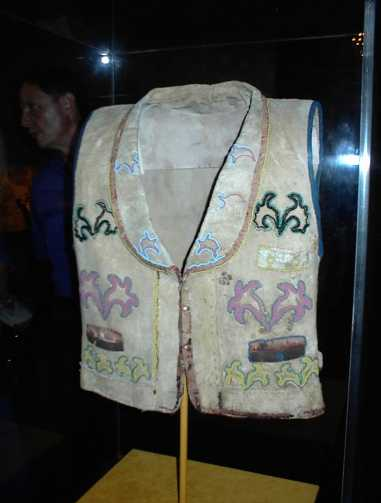 Davy Crockett Vest in Monks Burial Chamber
Davy Crockett's buck skin vest. The vest was worn by the legendary Alamo defender in his 30s around the 1820 or 1830s.

Bowie Knife in Sacristy
This artifact is a Bowie knife, made on commission by James Bowie's brother, Rezin Pleasant Bowie in the 1830s.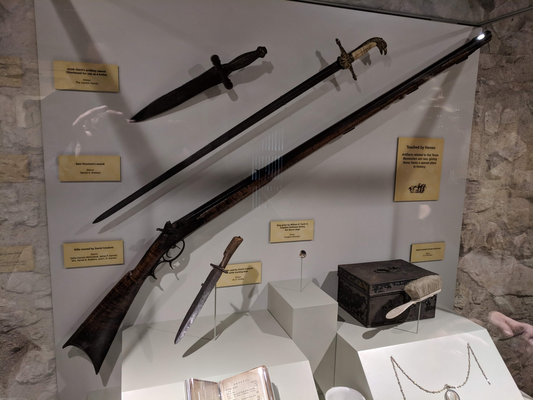 Long Barrack Artifacts
In this case, you can see a hunting knife and rifle owned by Davy Crockett and a sword owned by Sam Houston. You will also notice a ring that was owned by William B. Travis.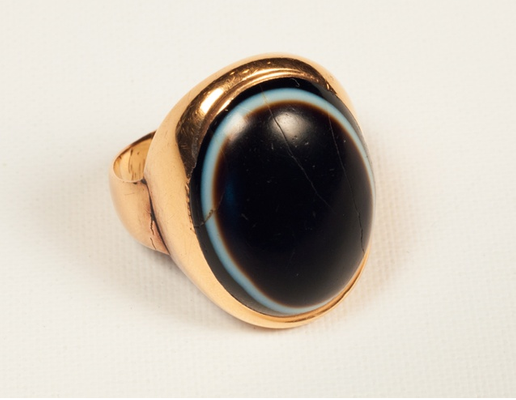 William B. Travis Ring
This ring belonged to Willam B. Travis. Travis placed the string with the ring around the neck of 15-month-old Angelina Dickinson, one of the children who survived the siege.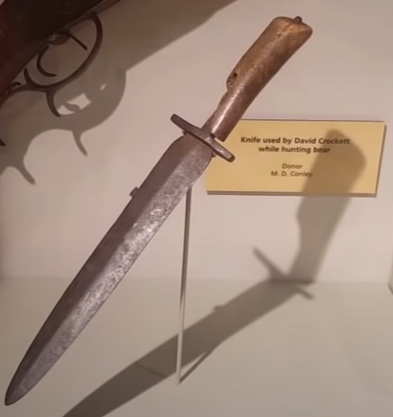 Davy Crockett Hunting Knife
This knife was used by Davy Crockett while hunting bear.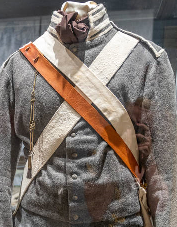 Texian Army Uniform
Many Texian soldiers were volunteers during the Texas Revolution and did not have official uniforms. Many wore working clothes or frontier buckskins to keep warm. The Texian Army at the beginning of the revolution was made up mainly of colonists. However, as the revolution continued, volunteers from the United States arrived who wanted to help win Texas' independence.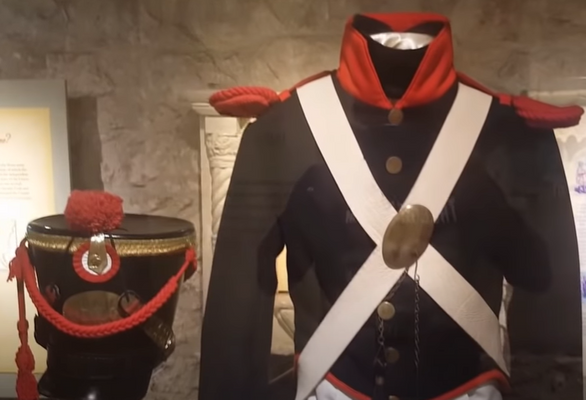 Mexican Soldier Uniform
Mexican soldiers wore dark-blue uniform coats trimmed in various colors to represent their different regiments. White cotton pants were worn in the summer and light-blue wool pants worn in the winter. Their tall hats, called shakos, were made of leather.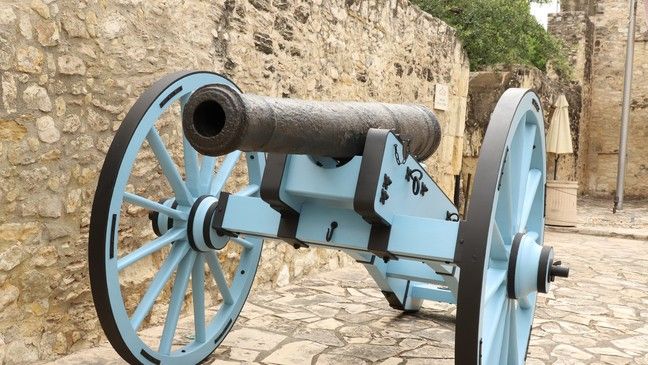 Cannon
The largest cannon ever found was discovered in 1852 and weighs 16 pounds. It was given back to the Alamo and restored by Texas A&M University. The artifact was placed on the grounds in 2019 and reamains front and center for public view.