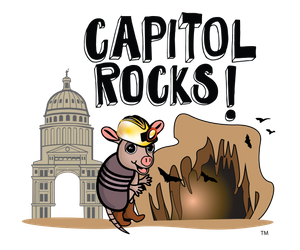 Pre/Post-Field Trip Curriculum
We hope your students are excited about your upcoming 'Capitol Rocks!' Discover Texas Field Trip! Here are some pre- and post-field trip activities that will help your students get the most out of their experience.
In addition, students that know the state symbols in the attached Texas State Symbols coloring book, included for fun, will be assets to their teams during the bus ride home!
Finally, the Texas House of Representatives offers a Kids' House website that includes many classroom activity ideas. This is a great resource for post-field trip activities.