Lone Star Leadership Academy Lodging
Lodging facilities for all Lone Star Leadership Academy camps are air-conditioned, group bunk dormitories with girls in one room and boys in another. There are no fewer than two adults of the same gender in each group lodging room to supervise students overnight. Each participant brings a sleeping bag or twin sheets, blanket, and pillow for their bed.
North Texas Enrichment Center in Keller, TX
Education in Action dorms in Wimberley, TX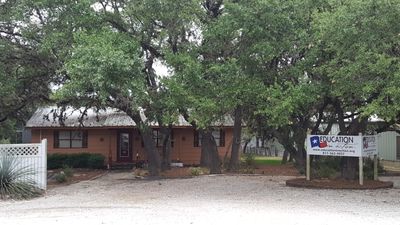 "I really appreciated the communication and organization! Those things are huge in helping a parent feel at ease!"
-Participant's Parent
"It's a diverse, well-run, and academically enriching experience."
-Participant's Parent
"I love the pictures being posted every night. I loved the buses they used to get around. I feel like it was a first class experience for my daughter."
-Participant's Parent