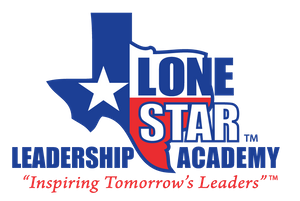 Parent Detail Schedule - Austin/San Antonio
Sunday
Leadership Skill: Inclusion
1:00-1:45pm - Registration at Lodging
16000 Ranch Road 12, Wimberley, TX 78676
Orientation
Leadership Activity
Cookout
Leadership Groups
10:00pm - Lights Out
Monday
Leadership Skill: Determination
Lunch
Dinner
Leadership Groups
10:00pm - Lights Out
Tuesday
Leadership Skill: Responsibility
Lunch
Dinner
Leadership Groups
10:00 - Lights Out
Wednesday
Leadership Skill: Communication
Lunch

Pizza Social

Leadership Groups

10:00pm - Lights Out
Thursday
Leadership Skill: Teamwork

Lunch

Dinner
Friday
Leadership Skill: Action
Leadership Rope Activity
Farewell Program
12:10-12:30pm - Parent Pickup at
Education in Action Dorms - Wimberley
16000 Ranch Road 12
Wimberley, TX 78676
A drive-through area will be set up. Follow signage and/or staff directions. Check your email for your student's pick-up group and time assignment.
Emergency Only Phone #: 817-793-8300
An on-site staff member will accept emergency phone calls only at all times during your student's camp week.
Non-Emergency Phone #: 817-562-4957, ext. 103
For non-emergency items, please call the Education in Action office during business hours, Monday-Friday, 9:00am-5:00pm.