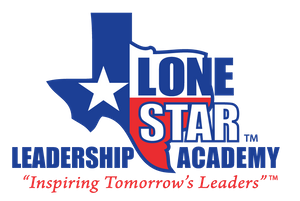 Parent Detail Schedule - Dallas/Fort Worth
Sunday
Leadership Skill: Inclusion
Arrive at Lodging

10200 Alta Vista Road, Keller, TX 76248

1:00-1:45pm - Registration
Announcements
Dinner
Orientation
Team Building Activities
Leadership Groups
9:30pm - Lights Out
Monday
Leadership Skill: Motivation
Leadership Groups
Lunch
Dinner
Leadership Groups
9:30pm - Lights Out
Tuesday
Leadership Skill: Creativity
Leadership Groups
Lunch
Dinner
Leadership Groups
9:30pm - Lights Out
Wednesday
Leadership Skill: Communication
Leadership Groups
Lunch
Dinner
Leadership Groups
9:30pm - Lights Out
Thursday
Leadership Skill: Teamwork
Leadership Groups
Lunch
Dinner
Leadership Groups
9:30pm - Lights Out
Friday
Leadership Skill: Action
Leadership Groups
Farewell Ceremony
12:10pm-12:30pm - Parent Pickup* at
10200 Alta Vista Road
Keller, TX 76248
*At Parent Pickup, please follow the signage to enter the correct lane for your student's pick-up group.
Your pick-up group assignment was sent to you via email.
Emergency Only Phone #: 817-501-8042
An on-site staff member will accept emergency phone calls only at all times during your student's camp week.
Non-Emergency Phone #: 817-562-4957, ext. 103
For non-emergency items, please call the Education in Action office during business hours, Monday-Friday, 9:00am-5:00pm.