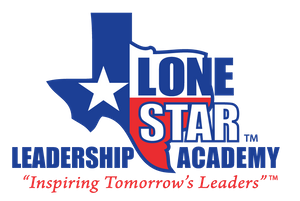 Parent Detail Schedule - Houston/Galveston
Sunday
1:00-1:45pm - Registration at Lodging
3945 Marshall Road, Crosby, TX 77532
Orientation
Dinner and Social
Leadership Groups
10:00pm - Lights Out
Monday
Leadership Skill: Teamwork
Lunch
Dinner
Leadership Groups
10:00pm - Lights Out
Tuesday
Leadership Skill: Grit/Perseverance
Lunch
Dinner
Leadership Groups
10:00pm - Lights Out
Wednesday
Leadership Skill: Responsibility
Lunch
Dinner
Leadership Groups
10:00pm - Lights Out
Thursday
Leadership Skill: Respect
Lunch
Dinner
Leadership Groups
10:00pm - Lights Out
Friday
Leadership Skill: Action
Farewell
12:15pm - Parent Pickup at
Harris County Parking Lot
6823 Cypresswood Drive, Spring, TX 77379
(behind Cypress Creek Community Center and Barbara Bush Branch Library - follow York Minster Drive to park)
Park near charter bus in the Harris County Parking Lot and wait at your vehicle for your student to meet you.
Please DO NOT enter the Pearl Fincher Art Museum OR the Museum Parking Lot.
Emergency Only Phone #: 682-558-1598
An on-site staff member will accept emergency phone calls only at all times during your student's camp week.
Non-Emergency Phone #: 817-562-4957, ext. 103
For non-emergency items, please call the Education in Action office during business hours, Monday-Friday, 9:00am-5:00pm.