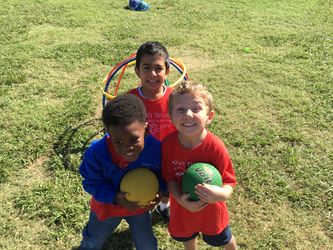 Fun Day with Friends! (PreK-2nd Grade)
9:00am-11:00am Fridays (4 min; 12 max) $300/fall (15 weeks); $320/spring (16 weeks) - must be paid per semester.
Friday fun day! Students have play time with their friends. Outside play, crafts, cooking, games, and loads of fun! Take advantage of the free parent session at the beginning of each month while your students have a blast with friends!