5th Grade Social Studies - Dallas/Fort Worth, TX
Take your 5th graders to "Big D" to explore the three branches of government with "Elliot the Eagle", Dallas-style! Students discover how paper money is made at the United States Bureau of Engraving and Printing, learn about the life and legacy of John F. Kennedy at the Sixth Floor Museum, and visit a full-size replica of the White House Oval Office at the George W. Bush Presidential Library and Museum. The best part is, we handle the details so you don't have to. Charter bus? Check. Fun, meaningful, TEKS-based curriculum for the entire day? Check. Take a trip on "A Day With the Presidents" for a day your students won't soon forget!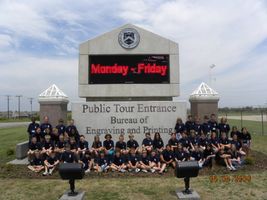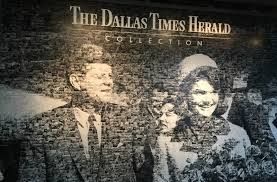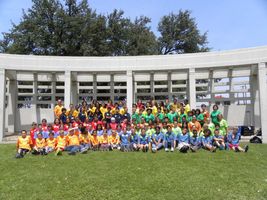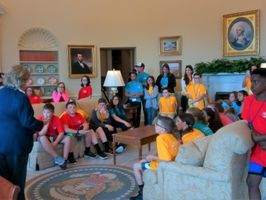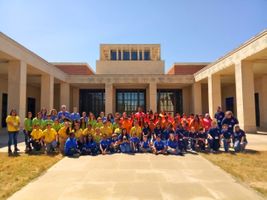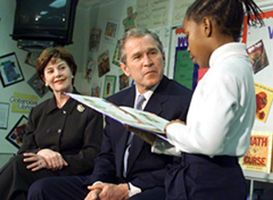 "The students are learning all day!"
Inclusions:
TEKS-based activities and pre- and post-program curriculum
Pre-program training for participating adults
Education in Action team member to coordinate all details
Charter bus transportation
T-shirt, group picture, and souvenirs for each participant
Curriculum incentives
Lunch and dinner
*One educator for every 20 students travels free
*One administrator travels free
Dallas/Fort Worth area schools depart at 7:00/7:30am and return at 5:30/6:00pm.
As low as $65/participant* - Request a quote!
"I love the organization of the program. It runs smoothly and efficiently. The kids soak up every bit of information while we are here."
-Teacher, Wylie ISD
"Last year was great, this year was even better!"
-Parent Chaperone, Anna ISD
"What a great program! Thanks for a fun day!"
-Parent Chaperone, Ponder ISD