4th, 6th, & 7th Grade Social Studies - San Antonio, TX
Take your students to San Antonio to experience first-hand what they're learning in social studies and science! In San Antonio the story of the Texas Revolution comes to life as your young historians tour The Alamo and visit with reenactors from the 1800s. Then it's off to Natural Bridge Caverns to actively experience the physical properties of the Earth's crust and pan for Gems and Fossils before taking on the Caverns' AMAZEn' Ranch Roundup! This program includes an optional stop in Austin to explore the Texas State Capitol at no extra charge! The best part is, we handle the details so you don't have to. Charter bus? Check. Meals, reservations, and shirts? Check. Fun, meaningful, TEKS-based curriculum for the entire day? Check. Schedule your school's Alamo Rocks! Discover Texas Field Trip for an educational and memorable day your students won't soon forget!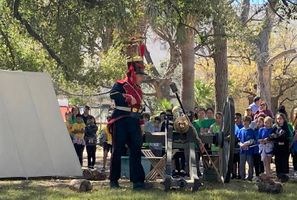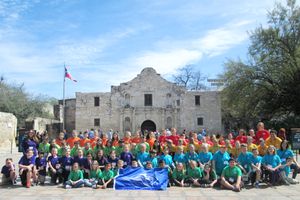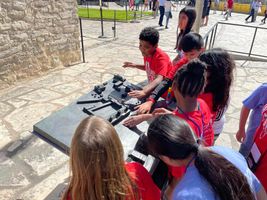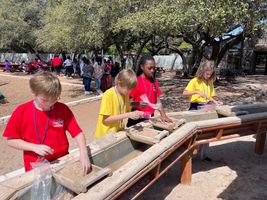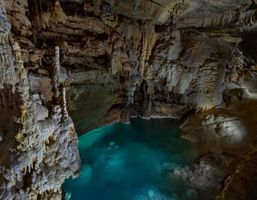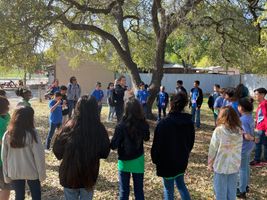 "Organized and so entertaining for students!"
- Administrator, Irving ISD
Alamo Rocks! Program Includes:
Texas State Capitol (optional)
TEKS-based activities, and pre- and post-program curriculum
Pre-program training for participating adults
Education in Action team member to coordinate all details
One-on-one planning meeting with Coordinating Teacher
Charter bus transportation
T-shirt, group picture, Lucy the Longhorn plushy, and other souvenirs for each participant
Curriculum incentives
Lunch and dinner
Teachers (one for every 20 students) and one administrator travel FREE
Typically schools depart at 6:00am and return at 8:30pm.
$140*/student & chaperone
*Teachers (one for every 20 students) and one administrator travel FREE
"Loved everything about this day. It was so fun, memorable, and well-organized."
-Parent, Midlothian ISD
"I love the organization of the program. Also, customer service was superb. EIA staff members were extremely helpful and responded immediately to my concerns and questions."
-Coordinating Teacher, Garland ISD
"It was well-planned with lots of activities. Everyone really enjoyed everything about it, especially that it was hassle-free since it was all well-thought-out for us."
-Parent, Eagle Mountain-Saginaw ISD