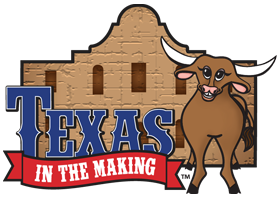 This program flyer is a nice handout to show parents what "Texas in the Making" is all about!
This packet contains parent information specific to their student's field trip.
Pre/Post-Field Trip Curriculum
We hope your students are excited about your upcoming 'Texas in the Making' Discover Texas Field Trip! Here are some pre- and post-field trip activities that will help your students get the most out of their experience.