Lone Star Leadership Academy Alumni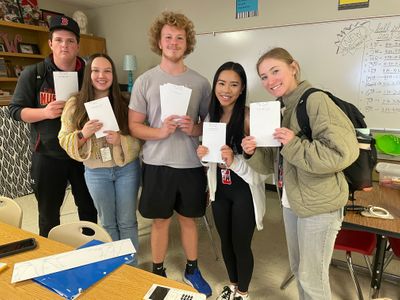 Lily Tran, 5 year Alumni Council Member and graduating senior at Coronado High School, Lubbock ISD
Lily is graduating in the top 10 students of her class and is a National Merit Commended Scholar. She is the captain of her varsity cheerleading squad and was named All-American cheerleader. She participates in winter drumline, Student Council, dance, and UIL Calculator and UIL Spelling, competing at the State level. Lily is also the Service Project Coordinator of her school's National Honor Society and is in Chick-Fil-A's Leader Academy to lead volunteer projects. In the fall, Lily will attend Texas A&M University to study biochemistry with academic scholarships and plans to attend medical school. Lily is an Education in Action Trailblazer, having attended all three camps as a participant, and returned on the Lone Star Leadership Academy camps as a Youth Facilitator. She has been a member of the Lone Star Leadership Academy Alumni Council for five years. Most of Lily's projects have been focused on giving back to her hometown community of Lubbock. She has helped and shown appreciation towards the Ronald McDonald House, leaders in her community, homeless shelters, and essential community members, such as hospital employees. Lily stated, "Over the years, my leadership abilities and confidence have grown through the Lone Star Leadership Academy Alumni Council, its lessons, and service projects!"
Alumni Information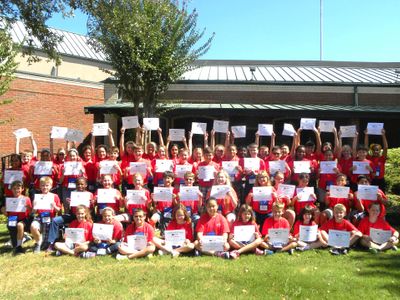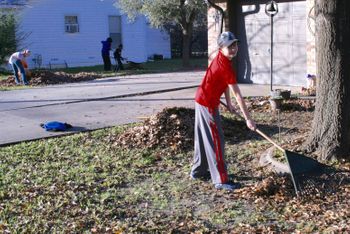 Bradon L., 7th grader, 2nd year member
"I learned that being a leader isn't just helping, but also getting others to help you and keeping them focused on the task." Project: Helping Hand for Elders
"This program truly helped me to grow - not only as a leader, but also as a person. After completing three years of camp, I really feel qualified to go out and make a difference."
-Participant, Kingwood, TX
"It has been an amazing experience for me to take learning to the next level. I've been able to apply myself in a leadership role in my community."
-Participant, Houston, TX
"I gained numerous friendships, but mainly, it helped my confidence and increased my love of history and learning. This has helped prepare me for my career after college. "
-Participant, Plano, TX