Youth Facilitator Information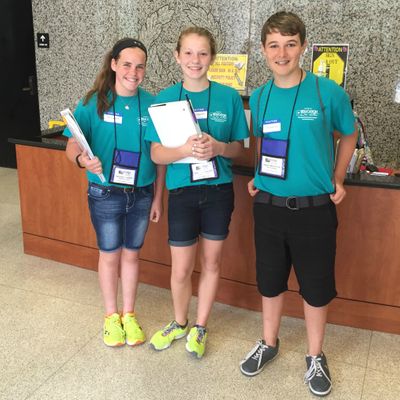 In addition to building leadership skills through online leadership lessons and creating and leading others in a service project of their choosing, Alumni Council members have the unique opportunity to return on Lone Star Leadership Academy camps as Youth Facilitators. Youth Facilitators serve as mentors to the younger, first-time campers, assist the adult Facilitators, and assist camp Directors behind the scenes.
Benefits:
Develop leaderships skills
Lead small leadership groups and activities
Mentor younger camp participants
Take part in Youth Facilitator skill-building lessons and activities during camp

Earn 42 volunteer service hours

Visit an all-new destination* - Dallas/Fort Worth – The George W. Bush Presidential Library and Museum; Austin/San Antonio – The Texas General Land Office; Houston/Galveston – Ocean Star Offshore Drilling Rig and Museum

*Venues subject to change.
Requirements:
Successfully complete membership in Lone Star Leadership Academy Alumni Council for the current year
Maintain an 85 or higher average
Apply and pay program fee prior to deadline.
Be at least two grade levels ahead of the campers in the Lone Star Leadership Academy camp - Dallas/Fort Worth - completed 7th grade; Austin/San Antonio - completed 8th grade; Houston/Galveston - completed 9th grade
Cost:
$845 if application and payment or deposit received by August 31, 2023.
$895 if application and payment received by April 27, 2024.
$995 if application and payment received after April 27, 2024.